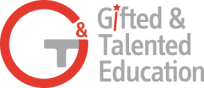 Gifted & Talented Education Group will be organising the long awaited CEO Charity Forum.
DATE : 18th August 2019, Sunday
TIME : 7:00pm - 9:30pm
VENUE : Nanyang Girls' High School Auditorium
2 Linden Drive, Singapore 288683
Our selected students from Gifted & Talented Education will be taking up these roles :
Be our gracious hosts as the masters of ceremony

Lead and moderate our controversial Hard Talk & Harder Talk panel discussions

Share their passions and success stories as GRIT Presenters

Narrate our Readers/ Theatre by giving the classic stories and fairy tales a creative twist

Be the Sotheby's aunctioneers to raise more funds from our charity auction
Support our CEO Charity Forum for children where all proceeds will be donated to Nanyang CCC Welfare to help the needy children in Singapore.
Packet of dinner per ticket.
Ticket price = $20

Check out the exciting programme outline for the CEO Forum night!
Registration / Collection of food packs & ice-cream
Guests to be seated
Arrival of Guest of Honour / Opening
Charity auction and presentation of donation cheque
Speech by Radm Richard Lim
Presentation by "Gift and Grit"
Skits by Gate Junior Preschoolers
Readers' Theatre
Hard and Harder Talks
Song performance by Gate Junior Preschoolers
Presentations of Awards to AMC Winners /

Presentations of Certificates to K2 preschoolers
Grand finale song title: Jian Kang Ge
(Health lifestyle song) / Closing
1. Do Re Mi
2. Happy Dance Time
1. The Little Red Hen
2. When Earth Smiles

Book your tickets for
CEO Charity Forum 2019
Limited capacity, act early to
avoid disappointment.
Copyright © 2019 Templates